It was a grand sunny day indeed! Originally, I was nervous about the run as I wanted to set a good recorded time (sub-55 minutes). However, with Anita, Angie, Richard, & Gabs to escort me to the run and prove cheering support at the start, as well as when I crossed the finish line, made this run more memorable than any of my previous runs.
I am truly grateful for their motivation that helped me achieve the sub-55 minute timing (just) … less for the reason that they wanted me to do well and more for the fact that every minute was coming out of their shopping time in Meadowhall! Well, they certainly let me walk off the run long enough in Meadowhall.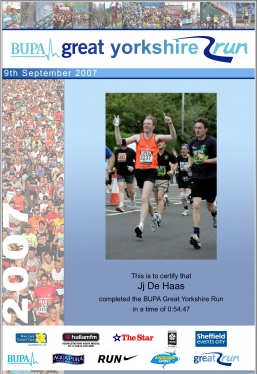 It was so great to have the family involved in such an occasion, that I hope that next year more members of the family sign-up, so that we can run together and break my 54:47 minute record!
Anita, Angie, Richard, & Gabs … thanks for the memorable weekend!
Love JJ xxx