Exactly one month ago, our wonderful son was born at 9:56am (CET) … and I have kept him all to myself as a boy does with his favorite toy, not having time to share! But now I have taken a little time to update this blog, to share some pictures with you … just to walk you through the last month … starting with a small pair of feet …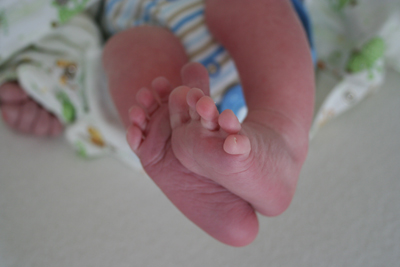 He is now 5060 grams … but the total weight of all nappies so far, far exceeds his weight. (note: photo has been edited to protect his privacy)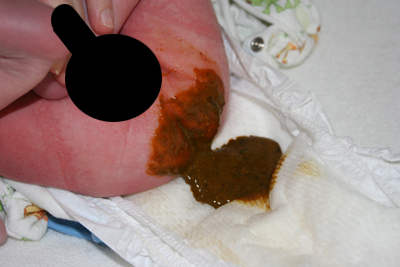 Sometimes, just a wipe is not enough!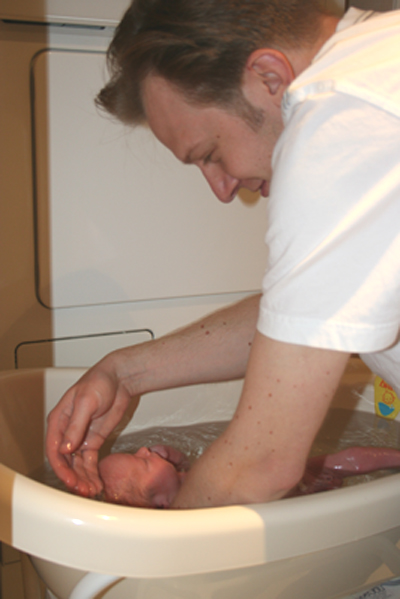 But Daddy doesn't mind … he enjoys (surprisingly) nappy changes and giving baths!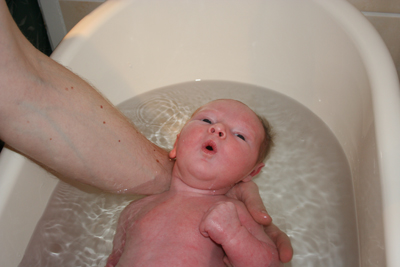 Ohhh … and I guess Nathan also enjoys floating in the warm water … so much so he helps keep the water temperature up with his own little sprinkler!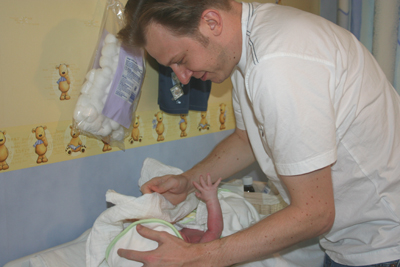 Keeping him happy and toasty warm is Dad's number one task!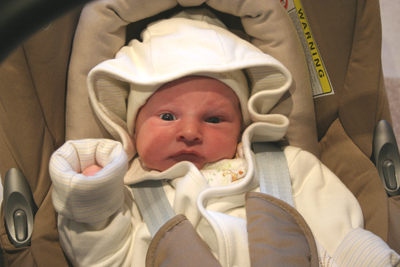 Ready to explore the outside world with Daddy!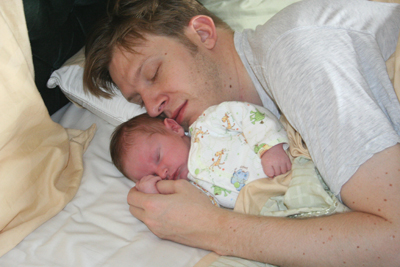 But for some reason, sleeping is more fun … especially in the arms of Daddy!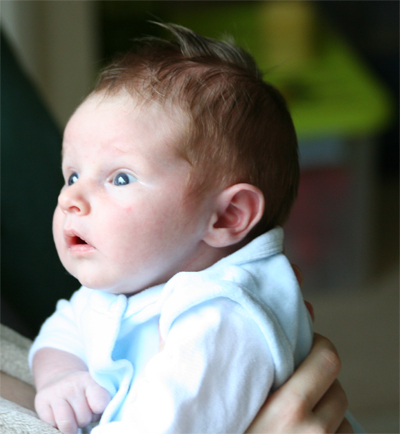 Sleeping has helped him store so much energy, so that within 3 weeks since birth, he can start holding his own head up!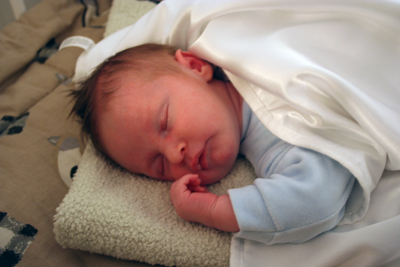 But not for too long …
And where is Barbara in all the photos? Well call me selfish … the blog is a boy's thing! 

Thank you to everyone for their warm messages & wonderful presents for Nathan. I am so happy that he is fortunate to be born into such a loving community. Out of all the messages, there is one in particular that I was so impressed by, that I wish to share it with everyone on this blog …
Your New Arrival
It's got a cute nose,
And big round eyes.
It's caused excitement,
You can't disguise.
It's a wonderful baby,
From a perfect pair.
And that's reason enough,
For a great fanfare!
… thank you Sinikka Koivu.