Most of you will have received my mother's Christmas letter … which has probably already been recycled as Christmas toilet paper

 … sorry … bad habit of teasing my mother. A proud skill that I hope to teach Nathan one day.
This Christmas brings high notes and low notes …
On the high notes, we sing joyfully for our first Christmas in our new home, accompanied by a very special Christmas package … little Nathan! With a face that permanently puts him on Santa's 'good' list.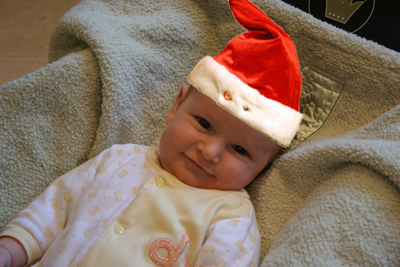 On the low notes … we have many family members not around us this Christmas. I only have one thing to say … its not too late to grab a flight and join us!
So wherever you are … have a very Merry Christmas! The three of us look forward to seeing you all hopefully in the very near future.
Love JJ & Barbara & Nathan xxx