Nathan's World Tour 2008 continues with his first visit to Finland!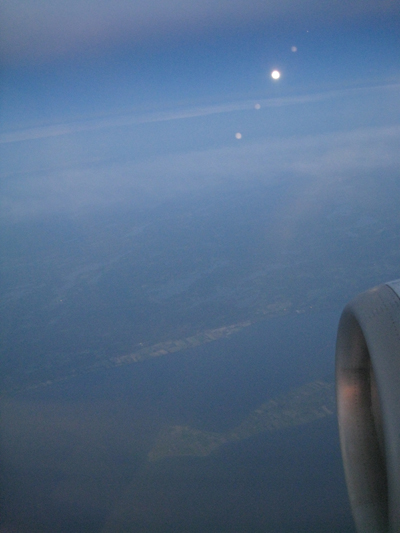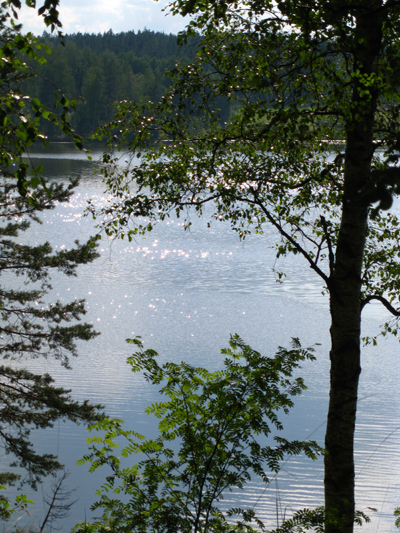 Being 25% Finnish, he thought it was only fitting to mark the occasion by introducing two world-premiers … crawling and teeth! But what may be even more shocking was that a hand drawn picture of Nathan, done by Nathan's great grand-mother, was hanging on the wall!!! Or was it a picture of another family member?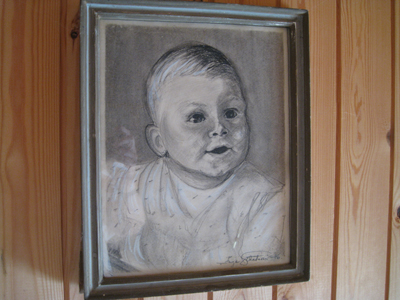 Daddy needed to double check … well whoever it may be, they look like a boy!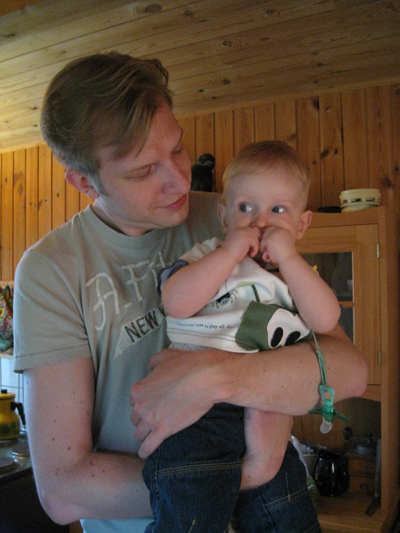 Back to the Finland visit, Nathan did not waste any time testing his new teeth, especially on all the delicious Finnish food his father recommended!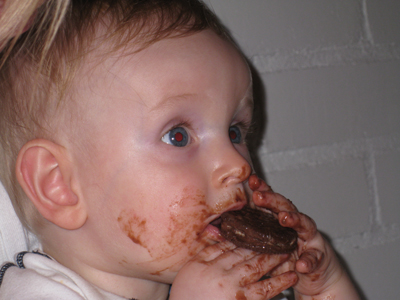 Of course there is alway the formal part of any state visit.
Dear Iso-Isi, may we introduce you to your great grand-son …
Dear Nathan, this man is someone you can look up to and be proud that you share the same name 'Leonid'!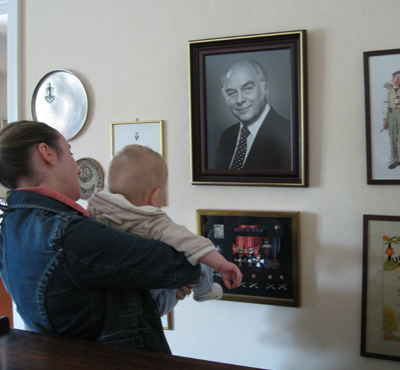 Of course, Else-Maj had plenty of cuddles for Nathan, from both her and Iso-Isi!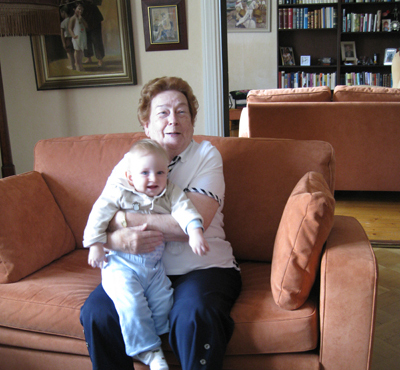 We are very luck to have Finland as part of our family roots. It was a vast playground and adventure for me as a child and it brings a warm feeling to my heart to watch my son start enjoying the same environment, which I started to enjoy over 35 years ago!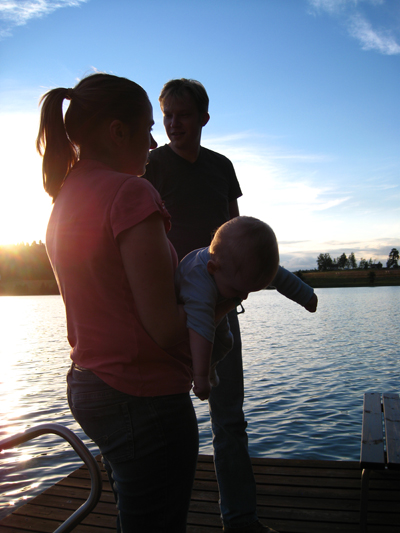 Again, thanks goes to Mother Nature for giving us 5 days of great weather, especially when they predicted rain the whole time!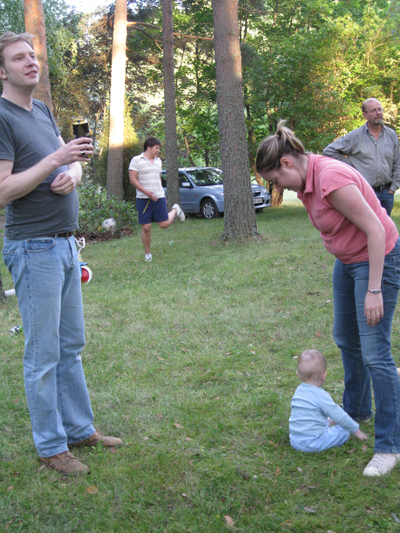 With the long summer days … as when I was a child … time again appeared to slow down, giving that wonderful sensation of peace and relaxation. Time that we could really use to enjoy Nathan's company.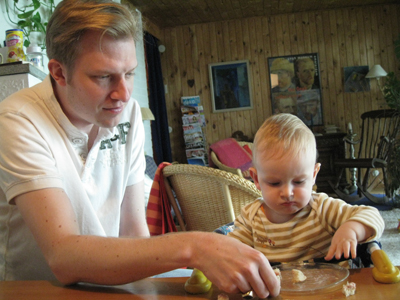 Of course no family visit would be complete without being formally recorded. Started by Mummu in 1976, every member of the family has their height recorded on the Keidas wall! I am very proud to see 'JNL' initials taking their place on the wall! Of course we have to wait till 2011 to see if Nathan is going to be taller than me or not!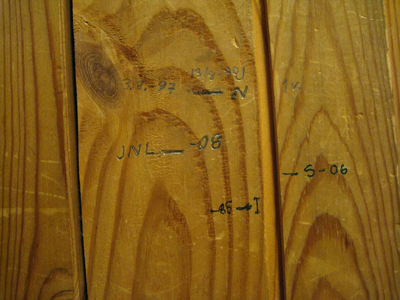 Now that we have introduced Nathan to Finland, we are very much looking forward to visiting more often, giving Nathan the best playground to grow up! But more importantly … to allow his Finnish roots to grow!!!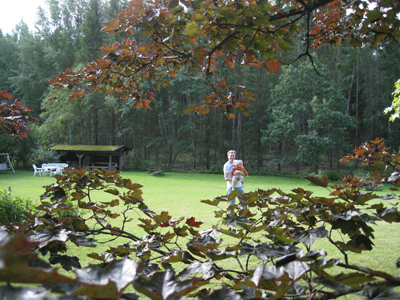 What can I say? We had a great time and I love my little family!!!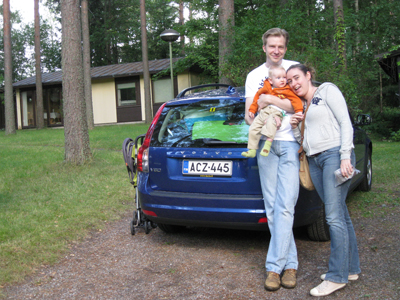 Thanks again to the Finnish bunch for all being part of Nathan's first taste of Finland!
Love JJ xxx