Well we can't stop him from growing so fast! His appetite his huge and when he is hungry … he is HUNGRY! He is a quiet and happy little guy … but with no tolerance when it comes to having to wait for his food. When he is hungry … he will let you KNOW it … and the neighbours … and half the people in New Zealand!
Anything that goes remotely close to his mouth suffers the same gravitational pull as a black hole.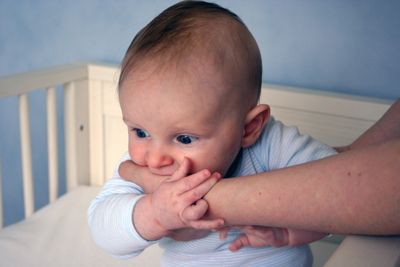 Snacking on mummy's hand between meals is becoming more frequent, especially now that he has discovered his own fist is not big enough for his appetite. He is definitely taking after his father and grandfather, when it comes to enjoying a good size piece of meat!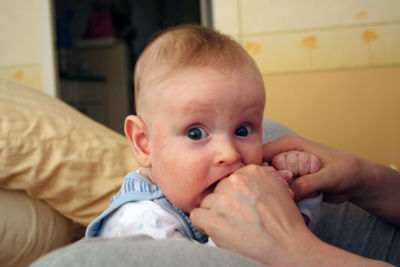 Caught again!!!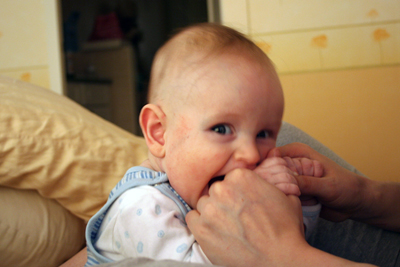 Happy 5 months our little guy!!! Love Mum & Dad xxx