Nowt like fish 'n' chips and fry-ups to build a Yorkshire lad good 'n' proper!
And nowt better place to do it as Yorkshire, said his father as he wiped a proud tear from his eye, whilst watching his son eat his first bit of fried bread! Faintly in the background one could hear Hills of the North rejoicing.
It all started by having to take the booit to the Land of Hope and Glory, which his father explained was surrounded by water. The little lad couldn't wait … and banging on the window didn't make the booit go any faster.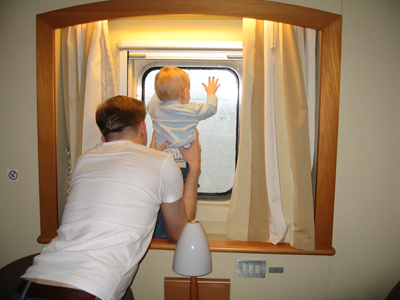 His father explained further about how great Yorkshire puddings were, but thought it might be better for Nathan to learn their real names.
Firstly, the biggest pudding of them all, known as the 'bogeyman' to many, fondly known to us as 'Richard'! But Nathan could not understand why. Despite the immediate teasing from Richard, all Nathan saw was a big soft teddybear! And right before our very eyes, the boys bonded. The picture below says it all … you could not get a more chuffed look … except from his father when Nathan was tucking into his Fish 'n' Chips!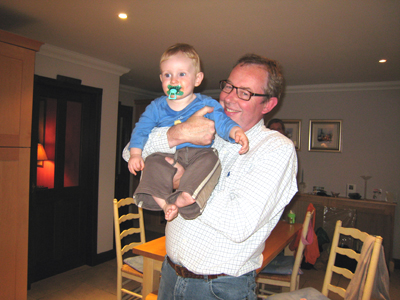 Then you have the youngest pudding, Gabby, who insisted on making Nathan perform the River Dance on the kitchen table.
Pros: Is a Cancer like Nathan's dad.
Cons: She invented them all. Doesn't listen to her wise dad! Convinced she is always right, especially when she is wrong.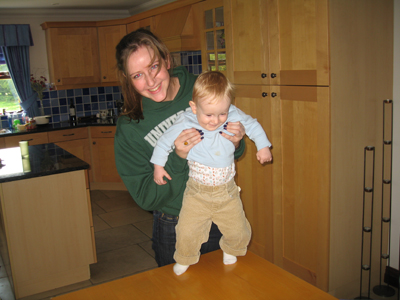 Then you have the pudding that drives around in a pudding … Angie!
Pros: Nathan's #1 Godmother. Enjoys the occasional 99. Nips out to fetch you Fish 'n' Chips!
Cons: Beware of fakes. The pudding that she drives around in.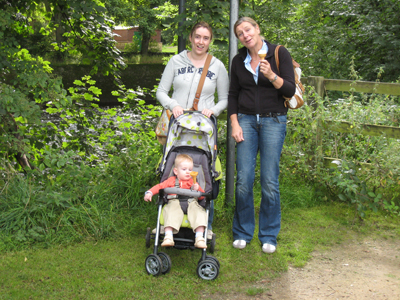 And finally you have the mother of all puddings. The pudding mixture that holds us all together … Anita!
Pros: Sensible. Tidy. Organised. Always knows what to do.
The list just goes on and on and on …
Cons: Can be a**l according to Gabby.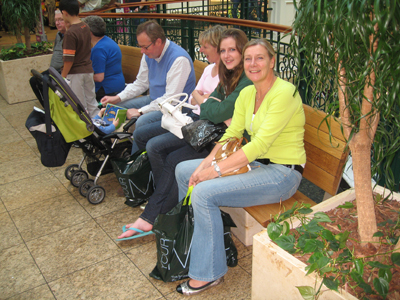 Well that was a lot of Yorkshire puddings for the little boy's first Yorkshire visit! And what a fantastic visit it was … family all together, tons of laugher, buckets to drink, troughs of food, and having the luck of the weather! Even Rotterdam made the effort to provide us a welcoming picturesque harbour setting.